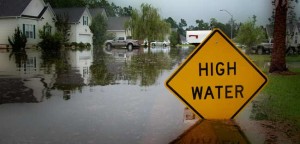 When it comes to protecting your home and your financial assets, having adequate homeowners insurance coverage is of paramount importance. And when you think about it, it's a great value too: For a relatively small cost per month (or year for annual premiums), you can have the peace of mind that comes from knowing your home, your possessions and even your bank account are protected in the event of a natural disaster or other event.
Homeowners Insurance Doesn't Cover All Risks
Although homeowners insurance provides a lot of important protection for most unexpected problems – and for most of the property you own – home insurance doesn't cover everything. Depending on where you live, what type of home you own and the level of your risk exposure, you might be missing out on some critical home insurance coverage options. For homeowners in Florida, flood insurance is a great example. Florida is a state filled with sunshine – but it also bears the brunt of a lot of major rainstorms and hurricanes. It's also home to a wealth of water, both from the ocean and the gulf and from above ground and underground water sources. That means homes in Florida are often at risk for flood damage, and that risk is typically greater than for homes in most other areas of the country. Flood insurance is one type of insurance that's often overlooked when managing your own home's risks, which means you could be leaving yourself open to significant losses that aren't covered by your home insurance policy.
Plenty of homeowners tend to overlook flood insurance, thinking they'll be saving money by not paying the increased annual premiums. But does that really save money? In the U.S., flood damage causes billions of losses to homeowners every year, and in Florida, much of that damage occurs during the hurricane season. Attempting to save a few dollars by neglecting to buy enough flood insurance can leave you with substantial losses if flooding does become an issue; even relatively minor flooding can cause significant structural damage to a home – damage that is not covered by your homeowners insurance policy.
So if flood insurance is so important, why isn't it automatically included?
Flood insurance isn't included under standard homeowners coverage for one simple reason: Everyone lives in different flood zones, meaning varying levels of risk for flood damage. In some instances, those who live outside of high-risk flood zones, carrying flood insurance as an optional "add on" to their home insurance coverage is a smart idea, especially for Florida homeowners who are routinely subjected to hurricanes and an annual "rainy season." Flood coverage is typically offered in two ways; As a separate policy through the National Flood Insurance Program (NFIP) that provides limited coverage limits or as a Flood Endorsement, such as the Southern Oak Flood Endorsement, on your existing homeowners policy that offers higher coverage than NFIP policies provide. Please speak with your agent to see which option is best for your needs.
Do I need flood insurance?
The best way to decide that is to call your agent and ask to have your policy reviewed. For most Florida residents, the answer is probably going to be "yes." But even then, an agent can help you determine how much flood insurance you need in order to keep your home, your property and your finances safe and sound. If you have questions about flood insurance, we can help. Call Southern Oak today at (877) 900-3971 to review your policy and find out if flood insurance is right for you.
When you talk to an agent make sure you're asking the right questions. Click the image below to download our eBook, '10 Questions To Ask Your Insurance Agent' to find out exactly what those questions are.