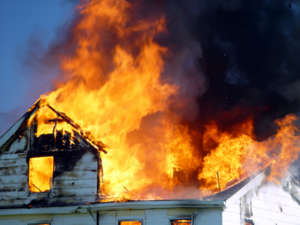 Homeowners insurance plays a critical role in ensuring your assets are protected against many types of losses. But while the average policy provides adequate coverage for most needs, many homeowners aren't really sure just which losses are covered and which aren't– until it's time to make a claim and they find they don't have the coverage they thought they had.  If that sounds like you, never fear- here's a quick review of the coverage types provided by most standard homeowners policies and what you should do if you need more coverage.
What does homeowners insurance cover? Homeowners coverage typically includes:
Dwelling
This part of the policy covers the cost of repairing or rebuilding your home or other structures included in your policy like sheds or garages if they become damaged as a result  of fire, hurricanes, lightning, hail or other covered causes listed in your policy. Not every type of damage is included:  flood-related damage, sewer backups, termite damage and mold are usually excluded.
Personal Property
Personal property includes all your belongings, like your clothes and furniture, and it also includes coverage for items stored off your property. The amount you can recoup is limited, so it's important to review your coverage with your agent to be sure you have enough coverage, especially if you have expensive items like antiques, furs, jewelry or collectibles.
Liability
If a guest becomes injured on your property, liability coverage will pay for their medical costs. Liability also provides coverage if you or one of your family members (including your pets) causes an injury to someone else or damages someone else's property.
Additional living expenses, or loss of use
When you can't live in your home as a result of a covered loss, this part of your policy will cover costs like hotel bills and meals until you can return to your home. Of course, even basic policies can differ by the amount of coverage they provide for each type of loss and by the deductibles you select.
Do I need more home insurance coverage?
One thing about homeowners insurance companies– they have an in-depth understanding of the many different types of risks homeowners can face. And that means they've developed coverage options that can address just about any need a homeowner may have when it comes to making sure they have the right amount of coverage. Adding coverage is pretty simple: You might be able to increase an existing coverage limit, or you might need to buy what's called a "rider", an additional type of coverage that "rides" on top of your basic policy to provide protection for a specific item or loss.
Want to find out if you have enough homeowners coverage?
Southern Oak agents are ready and able to review your policy and your risk profile to help you decide if you could benefit from additional home insurance coverage.  As an independent agency, Southern Oak works with carriers from across the country, including USAA insurance. Click the image below to download our eBook and make sure you're prepared next time you talk to your agent.