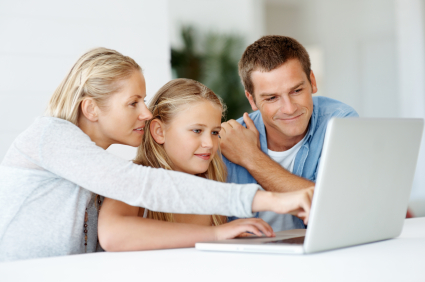 Here in Florida, severe thunderstorms, tropical storms and hurricanes are a part of life. As adults we prepare for the storm season by keeping important supplies, keeping track of approaching storms and making sure we have the right homeowners insurance in case of disaster. However, kids often don't understand that hurricanes and other big storms don't have to be so scary if we are prepared as a family. Southern Oak has some tips that will help teach kids about severe storms and how to prepare for them.
Let Them Know That Storms Can Be Tracked
Major storms are somewhat predictable, thanks to weather radar and hurricane trackers. By tuning into local weather station storm reports with your kids, you can help to put their minds at ease. This is a great way to integrate a geography lesson into the mix.  Teach kids that technology works to let Floridians know well in advance when there is any threat of a hurricane or thunderstorm. Hurricane safety includes staying indoors, so be sure to have a family emergency plan where everyone goes to the safest part of the house in the event of a hurricane warning or a tornado sighting.
Make a Fun Hurricane Kit
Hurricane kits are designed to provide everything our family needs in case a hurricane knocks out power, water, and closes stores. Parents can help to make kids feel safer when a danger is on its way by helping them make kid-friendly hurricane kits. Items to consider including are: earplugs to drown out scary noises, a favorite or "magical" stuffed animal, juice boxes, packaged snacks, games, a mini flashlight and an audio recording of their favorite book.
It's worth it to spend a little time explaining to your kids what happens during a storm. Thunder, lightning and wind can be loud and particularly scary for little ones. Older children can learn some weather concepts about what's happening in the air when there is thunder and lightning. Smaller children may want to be held, with the blinds or curtains kept closed to minimize their fear.
Explain That Storms Are a Part of Nature
Remember to reassure children that they are safe. Remind them that even the loudest and scariest storms with the strongest winds are just part of the natural world. Nothing strange or unusual is happening in the world even if they hear loud cracks or thunder that seems to roll across the sky and never stop. Help them to understand that it's all just part of a weather system that will soon pass.
Reassure your kids that staying together and preparing for storms will make sure the family is safe and secure. At Southern Oak Insurance, we firmly believe in our family protecting yours. For more information on how you can keep your family safe, download our free Family Emergency Plan.