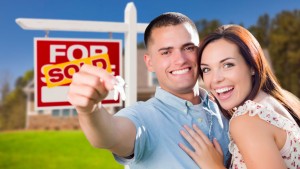 Sure, you know all about location, location, location. Buying a home near good schools, good shopping, city centers or water is always a good idea. But what about those home-buying considerations you don't usually hear about? Let's take a look at some of the most common factors homeowners should – but often don't – think about.
All of the Expenses
There are plenty of expenses associated with buying a home. Most people take homeowners coverage into account along with principle payments, interest and taxes. Many forget the other expenses, though, such as utilities and the cost of commuting.
Crime Rate
Crime rate will definitely affect the price of your insurance coverage, so make sure to check your neighborhood online before you buy. If you end up being in a neighborhood with a high rate of break-ins, theft or other crimes, your homeowners insurance will almost certainly go up.
Resale Value
Most likely you won't be in this home forever so when you buy you should consider resale value, otherwise your investment isn't a very sound one. Think about when you would likely want to sell and what factors could affect that; for instance, your neighbor's yards or the size of your lot.
HOAs
Many homes belong to homeowner's associations, which can control what you do with your yard, the color you paint your home and whether you can rent out your house or not. Make sure you check the association rules before you buy; they will determine the freedom you have to change your own home, so you don't want to be unaware when you make your purchase.
Consider Demographics
Not only should you buy in a neighborhood with low crime rates for the sake of your own safety but also for your home insurance policy. You should also be aware of your neighbors. If you're young and single, living in a mostly elderly community might not make you as happy as you would be in a young neighborhood.
Credit Score
In addition to affecting the interest rate you'll pay on your mortgage, your credit score will also affect how much you'll pay for home insurance. Always get a credit check before buying a home, and ideally try to raise your score unless it is "good" or "excellent". It will help you save money over the life of your mortgage as well as on your homeowners insurance premiums.
Talk Insurance
Home insurance is a critical factor to take into account. Some houses will require a lot more home insurance coverage than others, due to factors like weather, dangerous items (pools, for instance) or expensive possessions. Talk to a home insurance provider before buying your home to get an idea of how much your insurance will cost.
To learn more about homeowners coverage, talk to an expert at Southern Oak Insurance. We've been writing homeowners, renters, condo, and landlord insurance policies in Florida for almost 12 years, and would be delighted to answer any and all of your questions.
Make sure your home maintenance is staying up-to-date by downloading our tip-sheet, Home Maintenance: For the First Time Homebuyer.