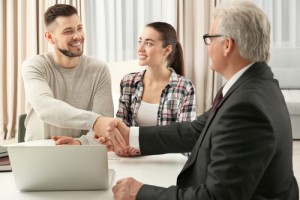 Have you been approached by or considered working with a Public Adjuster on your claim? With storm season in full swing, it's important to be as prepared as possible. Here is some important information to consider before signing a contract with a Public Adjuster.

Public adjusters may not give you legal advice
A public adjuster, or any person or entity acting on behalf of a public adjuster, may not give you or offer to give you a monetary loan or advance, or an inducement of more than $25 in value, to enter into a contract.
The maximum amount a public adjuster may charge you is 20% of any claim payment issued to you by Southern Oak Insurance Company. The public adjuster may not claim any payment from you for any settlement you received prior to your contract with the public adjuster.
Your public adjuster must provide you with a written estimate of the damage you are claiming.
Even if you have a contract with a Public Adjuster, you may contact us directly. Likewise, we may contact you directly if we are not getting a response from your public adjuster.
This comes from the legislation regulating public adjusters in Florida. You may wish to review the full Florida Statute 626.854 at www.leg.state.fl.us/statutes
Some other helpful claims advice to note is that Southern Oak policies require you to comply with certain duties following a loss.  These include:
Protecting the property from further damage
Making reasonable and necessary repairs to protect the property
Keeping accurate records of repair expenses
Showing us the damaged property as often as we reasonably require
If you're ever approached by a contractor who wants you to sign an Assignment of Benefits (AOB), it's smart to know the facts before signing anything. Learn more about AOB fraud here, and protect yourself from a scam this hurricane season.
While we hope you won't have to file a claim this hurricane season, we strive to keep you as informed as possible. We know how stressful unexpected loss can be, and will do everything we can to help keep it as easy as possible. Stay safe and protected this year!