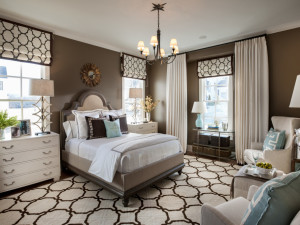 From couches to jewelry, your home is full of a lifetime of objects, and each one holds value and memories. If a disaster were to happen, could you remember what's in your home, when you purchased it, and it's exact cost? These details are crucial so that you could be reimbursed for the loss and start to replace these important items after disaster strikes. Keeping a home inventory allows you to rely on photos and documents instead of relying on memory, saving you from hours of stress and anxiety.
What is a Home Inventory?
A home inventory is detailed, room by room inventory sheets that allows you to record the insurable assets within your home. Having an up-to-date home inventory not only helps you in case of a loss, but it also allows helps you and your insurance company determine what sort of coverage you require. A home inventory can be as simple as a list of items, but it can also include space for itemizing dates, brands, serial numbers, and purchase prices.
How to Create a Home Inventory
Creating your home inventory may seem like a tedious task, but doesn't need to be a difficult challenge. Only focus on the items that you would need to replace and that are most valuable to you. Even though you might replace an item in time, doesn't mean it needs to be added to the inventory.
Categorizing your items by room will help save you time. Make notes about each item, and take a clear photo of each one. Be as descriptive as possible, so you won't be confused in the future about that item.
Adding a photo or video is an important element to an accurate and easy-to-read home inventory. After time, it will be difficult for you to remember specific details about items in your home. It'll be much easier for your insurance company to look at a photo than it would be for you to try and describe your memory of that object. Make sure the photo is focused and doesn't have any distractions in it, such as people or other objects.
What to Add to Your Home Inventory
What specific items should be a part of your home inventory? Make sure to remember the basics, such as appliances and furniture. Items such as rugs and shelving might seem almost invisible in your current home, but you would need to replace them if they weren't there. Also, any collections or heirlooms that are particularly valuable should be added.
Go through your clothing and jewelry and focus on the most valuable pieces. Then focus on items that you use for entertainment. This might be electronics such as a sound system or an IPhone, or it could be objects related to hobbies, such as musical instruments or sports equipment. Make sure to do a last walk around your house to see if there's anything you've missed. Important items may be stored in your attic, shed, and closets.
Where to Store Your Home Inventory
Keep multiple copies of your home inventory in multiple locations to ensure access to it after a covered loss. Safe storage locations can be anywhere from a safe deposit box, fireproof container, with a family member in another household, or in a data cloud.
Scheduled Personal Property and Personal Property Sub-limits
When inventorying your home, it is important to remember that some types of property, like jewelry, may have their own individual sub-limits, so you should always check with your agent about the types of sub-limits available for specific items.  You may also want to consider "scheduling" individual personal property items for a specific limit, which typically requires a receipt or appraisal as proof of that specific limit.
When you're looking for home insurance, contact Southern Oak. We'll help you prepare so that you know that your home is protected. To download our Free Home Inventory Checklist, click the image below. Let us take the stress out of homeowners coverage.