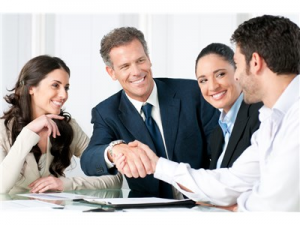 Home insurance can be expensive, costing the average homeowner hundreds or even thousands of dollars per year. The good news? You can substantially reduce your insurance quotes by following a few simple guidelines so you are prepared when insurance agents give you a quote. Whether you're waiting to close on your first home or are just getting new insurance, these steps can help you get lower home insurance quotes.
Install an Alarm System
If you want to reduce home insurance coverage, one of the first options you should consider is installing an advanced alarm system that can sense fire, carbon monoxide or burglary and will report to a central location. Most insurance companies will give you a substantial break if you do this.
Be Willing to Up Your Deductible
If you operate on the assumption that you won't have to use your homeowners coverage– and most people don't – then it makes sense to up your deductible. This simply means that if something does happen, you'll have to pay a bit more … but in the meantime, your premiums will likely be a lot lower. If you can afford to pay a large deductible all at once, this strategy is totally worth it.
Make Your Home More Resistant
Find out some steps to make your house less susceptible to damage, such as hurricanes and other natural disasters. Consider modernizing your heating, plumbing, and electrical systems to reduce the risk of fire or water damage, reinforcing your roof, and installing storm shutters.  You can ask your insurance agents for more ways to reduce damage susceptibility, or you can read one of our many blogs on the subject.
Are you a first time homebuyer? Stay up-to-date on your home maintenance with our latest tipsheet! Click the image below to get your free copy, and save the hassle down the road!