Being a Florida homeowner means you are familiar with the impending hurricane season every summer.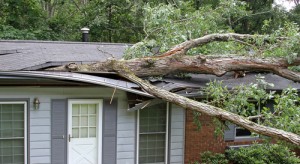 Storms can leave your home damaged, leaving you with no option but to get repairs done as soon as possible to keep your family safe. Before you scramble to hire a contractor or worker, take some time to ensure you won't fall victim to price gouging, a practice that's seen frequently during storm season.
What is price gouging? Price gouging occurs when businesses sell or lease commodities or services at severely inflated prices before or after the declaration of a state of emergency. Common items that are included in price gouging are water, ice, gas, lumber, hotels and rental cars. Contractors, roofers and repair men can also price gouge, taking advantage of a bad situation to make some extra money. Although price gouging is illegal, it is something that still occurs during a state of emergency. The penalty for violating the law is $1,000 fine per violation, up to $25,000.
Knowledge is key to avoid getting ripped off. Know exactly what was damaged, and do your research to know the general cost your repairs will be to avoid getting scammed by dishonest contractors. Get an assessment from your insurer's adjuster, and check with your insurance company for a recommended contractor. Get as many estimates as possible to avoid getting scammed by the first offer.
The Attorney General's Office received more than 2,000 complaints of price gouging statewide during Hurricane Matthew. If you suspect price gouging, you are urged to get as much information as possible as evidence, such as invoices, estimates, receipts or bills.
File a price gouging claim immediately by calling 866-9-NoScam, or visit the Attorney General's Office website to file it online.
Another way to keep your family protected during a hurricane is by downloading our Family Emergency Plan, filled with all the tools needed to stay prepared. Click the image below to get your free copy!