Families all around Florida are ready for holiday travel and thieves are already on the prowl looking for opportunities.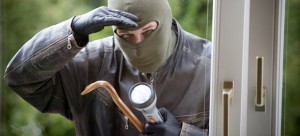 Christmas is a figurative gold mine for them. Whether it's you who goes out of town or your family of snowbirds traveling south to escape the cold, everyone should be encouraged to take precautions and protect their home and valuables. Southern Oak Insurance suggests you check with your homeowners insurance company to make sure you have the proper coverage in the event a theft does occur.
Here are a few tips you may find helpful:
House Sitters Are Worth the Money
They're not just there to eat your food and enjoy your premium cable subscriptions. They can help make sure that your mail doesn't stack up, which is a clear indicator that someone is not home. Of course, a house sitter will cost you some money, but the amount you pay to have someone stay in your home, could possibly outweigh the hassle and costs of replacing your valuables if a break in occurred while you didn't have eyes on your home. If you intend to hire a housesitting service, you should start searching as soon as you have finalized your holiday travel plans. Always seek out companies with positive customer reviews and referrals from friends when possible.
Enlist a Neighbor or Friend
If hiring a house sitter isn't in your budget, at least ask a neighbor or friend to stop by every occasionally, so that people see that there are people going in and out. Maybe a neighbor you trust has a kid home for the holidays looking to make a few extra bucks. You could possibly give them a key and at least have them pick up your mail. Just like with a house sitter, keeping the mail from stacking up and making it clear that people are going in and out of your home may help deter the potential thieves.
Be Discreet
Holiday season is definitely not the time to announce your extended travel plans to all of social media! Feel free to share those memories on Facebook, but try to only tell close friends and family exactly where you're going or how long you'll be away. We know kids get excited and love to talk about where they are going. But you should ask them not to share too much about your holiday travel plans either (especially teenagers); you never know who is listening. However, if your kid is leaving a college dorm to travel, their dorm room is typically covered under a parent's homeowners insurance policy!
Unplug Your Appliances
Safety at home includes avoiding fires when you're not there. Because electrical fires take homeowners by surprise, you should unplug everything from your coffee pot to your humidifier.
Leave the Lights On
Technology out there has come a long way in the "smart home" era. You can control the lights in your home right from your phone. Automatic lights can't completely replace the personal attention of a house sitter, but it can still be an effective deterrent for those thieves who are looking for quick and easy opportunities. If smart home technology isn't your forte, you can get indoor and outdoor timers from almost any hardware or department store. Turning your lights on and off at different hours will give the appearance of a presence at home. Otherwise, if lights are on all night, it's going to be pretty clear that no one's actually there.
Tuck Your Valuables Away
Your valuables do not need to be out on display in your home, especially when you're not home. Consider using a fire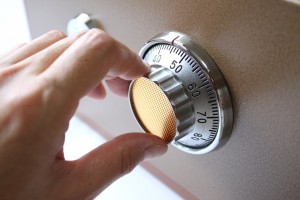 proof safe in your home for extremely valuable items. If a safe isn't an option for you, at least keep those valuables away from prying eyes that may peek in your windows to see what's laying around that could be an easy score. While not as secure, the back of your closet or attic are possible alternative areas to hide valuable belongings.
Holiday travel is meant to be a relaxing experience. Taking some preventive measures to ensure that your home is secured will help provide you the peace of mind you need to fully enjoy that much needed vacation. Again, it's always a good idea to talk with your local insurance agent to be sure you have the proper homeowners insurance coverage you need.
Southern Oak Insurance wants to be sure you and your family are protected. Did you know that gifts stolen from your car or possessions while traveling may be covered by your homeowners policy? Check out our eBook to learn more about homeowners insurance claims you may not be aware of.